/
How to Choose your Next Destination!
If you know where you want to go or have that dream destination in mind, skip this post and get into the nitty gritty! However, if you just enjoy experiencing new places and are open to seeing anything, here are some tips on narrowing down your options and choosing your next destination! 
Get started on choosing your next destination
Make a list (mental or physical)- Start with a general list of places you would like to see. Once you start going places, you will meet people from new places and hear stories on some of their favorite places to travel. This is how Croatia got onto my list! It was not on my radar until several travelers had said how amazing it was!
It is also good to follow some social media accounts who show awesome pictures of new and beautiful places! Instagram is full of accounts showcasing beautiful places to visit; start there for inspiration! Use some of the tips below to help narrow down which trip will be your next!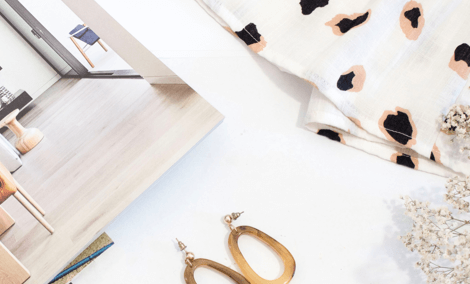 A good example of choosing a place based on word-of-mouth is Croatia. I'm not geographically ignorant, but Croatia was definitely not a coutnry I had heard of much. However, my first recommendation came from a patient who had visited the country in the 90's and reported awesome scenery and prices. On our 3.5 week trip around Europe, we asked several people what their favorite place was they had visited. More than once Croatia was mentioned! From there we added Croatia to the list and worked it into a trip we wanted to take to Austria!
5 Tips on Choosing your Next destination
Once you have a list of 5-10 places you would like to see, it is time to figure out when the best time to see the places is and choose your next destination! For example, a few of the destinations I would like to see next include South Africa, Portugal and Peru. Flights to Portugal are cheap right now, South Africa is best visited in the winter and I just saw a good deal on a guided tour to Machu Picchu. Use the following tips to decide which trip should be next:
Keep an eye out for deals on flights. If you know you want to go to Europe, but are open to any location:

Go to Google and search for flights from your choice of airport to "Europe." It'll give you a general and current price of flights to different cities in Europe!  For more information on finding cheap flights: click here!
Following cheap flights is a great way to keep a budget down and sustain traveling!
Pay attention to the "best time of year" to visit the places are on your list.  For example, if you're wanting to take an African Safari (on my bucket list!) the best time to visit is their dry season, which happens to be the US's winter! 
This is a great way to decide where to go next- whichever destination will have the best weather next!
3) Decide your trip length
If you only have a few days to travel, go visit a new national park or a state park near your home! If you have saved some PTO time then prepare for a 10-14 day trip. This is where you can take advantage of seeing multiple countries in one trip or visit a destination on your list that is farther away!
Seeing a new place is awesome. But seeing a new place AND doing a new activity can be even more amazing. Look for unique festivals, such as the Tulip Festivals in the Netherlands or Oktoberfest in Germany (bucket list!). Specific activities can definitely influence when and what time of year you should visit a destination.
There are a lot of guided tours of locations around the world! Keep an eye out on deals and go to a place you didn't even know was on your list! I have booked through Travelzoo and they frequently advertise great deals on guided tours through various travel agencies. 
Choosing your Destination Recap!
Choosing our next destination can be kind of a toss-up situation. For our upcoming trip, we had it narrowed down to somewhere in Central or South America for a new experience. We typed in flights "from Dallas" to "Central America" and then "South America" on Google Flights and went with the cheapest flights to the most appealing place we could find: Costa Rica! 
We were also keeping our eyes peeled for any unbelievable, can't pass-up deals on Travelzoo because we are pretty flexible travelers and are willing to go anywhere. Do whatever works for you, but pick a place and book your ticket!