/
Hello World! This is Work on Monday Travels!
Hello world! My name is Laken and I am from a small town in Arkansas. I have three siblings and a mom who stayed home to raise the kids while my dad started and built his construction business. I grew up with lots of camping trips and a handful of trips to the beach. 
We were comfortable middle class, with a few more struggles after the recession of '08 like many others.  However, despite some rocky years financially, my parents were adamant that I take advantage of once-in-a-lifetime opportunities. This is where my international travels came into play!
My first Hello to the World: High School Opportunity!
One of these opportunities came in the form of travel through my high school. Every year, two teachers volunteered to take a group of students on Spring Break trips overseas with a company called EF Tours. So, as a sophomore in 2007 my parents came up with the money to send me to London, England, and Edinburgh, Scotland. It was the most AMAZING EXPERIENCE. And furthermore, my parents were able to help me go to Paris, France and Barcelona, Spain as a Junior as well.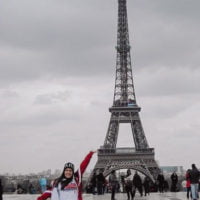 I was OBSESSED with every bit of those trips. I loved seeing the different cultures and the differences in the lives of people living across the world from me. The history and culture infatuated me; I loved that they called french fries "chips" and that you had to "mind the gap" of the London Tube. I whole-heartedly blame my parents and these trips for my obsession with travel and, as a result, I will forever be grateful to them and to my teachers who helped open my eyes and mind to the rest of the world.
Fun Fact: I graduated from University of Central Arkansas with a Doctorate of Physical Therapy. My background includes little experience in writing, blogging, photography, or anything of the sort. As I was preparing to start grad school, I procrastinated on finding a roommate. Luckily, so did Elizabeth Myrick; we were MEANT to be roommates. We met just the night before PT school started due to Elizabeth coming back from a trip to Paris, France. It took about 4 hours for us to realize we would be great friends and about 4 weeks to realize we would be going on a Europe trip if we made it through school.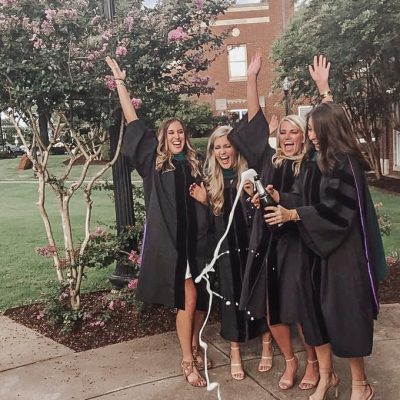 Following through with our wishes for a European backpack trip, Elizabeth and I mapped out where we wanted to go and started booking flights. The planning of the three-and-a-half-week trip actually went better than we had imaged; only one hiccup that resulted in a hostel on the Italian side of the Matterhorn rather than in Zermatt, Switzerland! If we can do it, you can do it!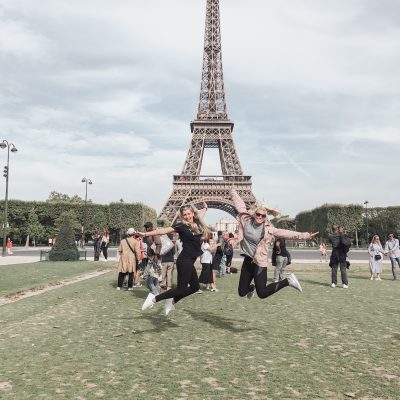 It quickly became apparent that this would not be our last trip together; we had such a good time and traveled so well together! Had I not met Elizabeth, there is a very good chance my international travels would have come to an end after my high school trips. However, as fate would have it, I met Liz and since graduating in August of 2017, Elizabeth and I have had the privilege of visiting 14 counties together with no plans to slow down. 
Here we are in the present! Welcome to the blog! My goal for the blog is to provide information on:
How to travel while maintaining a full-time job
How to travel on a budget
Provide information on the destinations I've been including: itineraries, packing guides, activities to do and more!
All of the information and steps Elizabeth and I take to plan trips will be provided as well as the resources we most often use to book transportation, accommodations and more!
I'll throw all of the information I have on here, and, then, you can choose what is useful for you and skip the rest! If along the way you have something specific you would like to know or have a question, let me know!
We hope you enjoy following us on our adventures and learn a few tips and tricks along the way!