/
An Ultimate Christmas List for the Traveler!
A Christmas list for the traveler! Christmas shopping is my least favorite part of the holiday season. The stress of trying to choose a gift people will like plus the cost just muddles the magic of the season. However, I do like to see people's faces when I get the gift right! So, here is a list of items I use and love or wish that I had! These include:
Travel Electronic Essentials
Packing Essentials 
Camera/Photography Accessories
Travel Clothes I use Regularly
Travel Subscriptions 
Travel Experiences to Gift!
Work on Monday Travels is supported by readers and, at no cost to you, may earn commission when you book or purchase using our links. Full disclosure found here.
Electronic Travel Essentials
I don't travel with a large amount of electronics. Typically, I just travel with enough to keep my phone/camera charged and keep me entertained during down time 🙃
Every single traveler needs one of these. Taking photos and navigating around cities sucks the battery life out of a phone. When you may depend on your phone to get back to your hotel, it is ESSENTIAL to have a power bank in case your phone dies. I recommend getting one that holds a few charges (some only can charge your phone once and then have to be recharged).
These are also super helpful for outdoor/camping enthusiasts when charging capabilities are scarce. For these situations, I recommend a power bank that is solar-powered so there is an increased chance of the power bank lasting through the trip. 
Airfly Bluetooth Headphone Connecton
If you have ever used airplane headphones, you know how uncomfortable they are. This handy device inserts into the airplane auxiliary and connects to any wireless headphones via bluetooth. 
If you've ever had lost luggage, listen up. Stick one of these in each of your pieces of luggage, even the ones you THINK you are carrying-on, because sometimes you are forced to check at the gate. If your luggage gets lost, these can help track which destination they got stuck in and can get your luggage back faster.
Below the Apple Airtag and Samsung Tag is linked. 
Firm believer every traveling reader NEEDS a Kindle. Books are bulky to travel with. Plane lighting is dim and you never know if you will have a bedside lamp in your Airbnb. Ever been to the beach and underestimated how many books you could read? Same. If reading is your favorite way to kill downtime, then have a kindle. Never know how many books you will go through on long layovers!
I highly recommend the Kindle Paperwhite. It comes in 8 GB and a 32 GB. The latter is also compatible with wireless charging. Amazon Prime members also have access to Kindle Unlimited, where you can "borrow" up to 20 books at a time for free!
If you have a well-seasoned traveler, they probably already have one of these. However, if you have someone that is just getting started on international travel, THEY NEED ONE OF THESE.
The one linked below is universal (you can find European only ones if you prefer) and has ports to charge multiple items at once. RECOMMEND getting one that can take all plugs as well as USB and USBC for charging multiple things at once. 
Packing Essentials for the Traveler
As someone who usually travels with carry-on only, packing light, organized and with the right items is essential! And whether your traveler carries with carry-on only or checked luggage, being organized will help a lot! 
My secret to being able to travel with a carry-on suitcase only is to have a good "person item" bag that can hold toiletries, electronics, etc. I bought this one a few trips back, and as long as it isn't completely overstuffed, it fits under the airplane seats and has made my carry-on packing life easier! 
I also love that it has a laptop zip on the back and a "liquids-safe" zip in the front. The bottom also has a zipper made to separate a pair of shoes from the items inside if you wish to use it as your only carry-on. 
I've had the same carry-on suitcase since 2017 and it has survived countless countries and cobblestones, until just recently when the expandable zipper broke.
For a carry-on suitcase I definitely recommend getting one with an expandable zipper and get one with double-wheels. My old carry-on had 4 single wheels and my moms has 4 double wheels. Comparing the two, the double wheels definitely are smoother and easier to push. 
There are cheap carry-ons out there, but you typically get what you pay for. Linked below is a reasonable Samsonite, which tends to be a reliable brand! Also, if you are willing to spend more, Away is a great carry-on option that has a VERY good lifetime warranty (they will fix or replace for any damage to the suite case). 
Toiletry and Makeup Organization
As a carry-on only traveler, I don't take a lot of cosmetics or a large cosmetic bag that hangs on the back of the door. I keep toiletries (toothbrush, razor, Q-tips, makeup wipes, etc) in one small bag and place my non-liquid makeup (liquids go in a ziploc in case they bust) in another small bag for easier access.
Whichever bag you choose, I recommend getting bags that aren't hardshell (they don't compress well into carry-ons) and to keep them relatively small and flat or compressible for easier packability.
Staying organized helps a ton when traveling. I use these (and a couple bigger ones) on most trips to keep from losing things deep into my carry-ons. I use typically have one bag for jewelry, one for electronics, one for liquids, one for medicine, etc so I don't have a bunch of loose items in the bottom of my personal item and so I can find what I need easier when on the airplane. 
In full transparency, I haven't gotten behind the packing cubes. For some reason, I can't seem to fit as much in my suitcase and I have a hard time finding my stuff. But I know a LOT of people who swear by packing cubes. Linked below is an affordable and highly-ranked set of packing cubes based upon Amazon reviews. 
Christmas list for the traveler and Photographer
You can spend a million dollars on photography accessories. The options are endless and the price can go through the roof on some items. Here are some items in different price ranges that are useful for travel photography. 
I've went through a few camera bags trying to find the best one for traveling. I have one camera backpack that just doesn't work with traveling carry-on only. Good for road-trips only. I've also invested in a cute camera shoulder bag. It works for day-to-day photography, but isn't good for travel photography.
The best option for me to carry my camera when traveling is a small backpack that I can put in my carry-ons and pull out when I get to my destination. The one linked below worked well! I loved that I could swtich it to a shoulder bag for easier access to my camera. But know that if you have a larger lens, you won't fit much more than the camera in the bag. 
Know, this is a small bag though. It fits my camera and my 24-70mm lens with MINIMAL other things. Not good for someone with multiple lenses.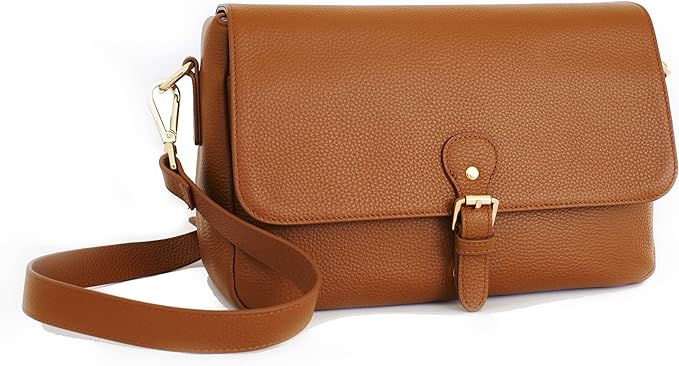 Good for day-to-day photography, local photography or for road-trip travels. Not easy to carry with backpacks and carry-on suitcases.
This is soley for camera protection on travel days. Since I don't tend to carry an actual camera bag and put my camera in my carry-on backpack, I slip my camera and lens into the neoprene sleeve so it is protected no matter which bag I put it into. This really gives you more flexibility with bag options for carrying a camera!
It is able to fit a mirrorless camera and 24-70mm lens. Any lens larger than this may not fit. 
If your traveler tends to take a lot of photos, chances are they could use somewhere to store those! An external hard drive is a great option for photo storage without fear of losing your photos. 
2 TB hard drives can hold a ton of storage (hundreds of thousands of iphone photos or tens of thousands of RAW higher resolution photos). 
This hard drive is water resistance, shock/drop resistance and comes in a mini version. 
This is one of my most-used accessories I didn't know I needed. When on a trip, this is the easiest way to get my photos from my camera to my phone to upload. Highly recommend!
The one linked is compatible with Iphone, USBC and USB. This versatility makes it adaptable with most phones as well as with Macbooks (which do not have SD card slots anymore). 
Something I wish I had a little earlier when I couldn't take photos of a beautiful castle because it rained the whole time.
Below are two different options. One is a cheap option, but light and will likely keep the rain off just fine. The second option is a more form-fitting cover that keeps the camera clip (for tripods) open. 
This phone casing is compatible with IPhone as well as Samsung and has adjustable blocks inside to fit different sized phones (fits most phone sizes). It is submersible up to 50 ft, good for snorkeling, underwater photos or taking photos in the rain!
There are loads of tripods out there. The problem with tripods are that they are bulky and can be heavy and, from experience, a pain to carry. So if you purchase a a cheap, bulky, heavy tripod, the likelihood of your travel companion using the tripod is pretty slim (if they shoot with a DLSR or mirrorless camera; iphone photography can definitely use a smaller, cheaper tripod!)
But they are really essential for any photographer who travels solo or travels as a couple and wants couple photos. Here is an option that is the lightest and most compact without breaking the bank and
I've also linked the "gold standard" tripods made specifically for travel and hiking. They are expensive. But Peak Design has really done a great job of minimizing weight, compacting the space it takes up and perfecting the easy of getting the tripod open making it way more likely to actually be used (I haven't actually allowed myself to spend this much on a tripod yet, though 😅). There is an aluminum option and then a lighter weight carbon fiber option. 
The GoPro is a good option for the adventurous traveler. The GoPro is waterproof, connectable to helmets and chests for those who bike, zip-line, rock-climb, ski, etc. Linked below is the 9th edition. There is a 10th addition now with slight improvements in megapixels and definition. 
If you are really wanting to spend money on your traveler, you can get them a camera 😅😃 The price on a camera varies WIDELY. It really depends on what your travelers photography goals are. 
If they are wanting to get started in photography, a good starter camera is the Canon EOS R100. I started with the Canon Rebel Ti which was a DSLR camera. Since then, technology has progressed and mirrorless cameras are typically more crisp. 
If your traveler is more into "vlogging" than photography, a digital camera is a better option. In all honesty, if they aren't serious about photography a digital camera and most camera phones can now take very similar photos. So, in my opinion, I wouldn't go for a digital camera unless they are wanting to get into videopgraphy/vlogging. 
I've also linked the camera I use. I bought the Sony Alpha 7III a few years ago and used the sock lens up until about a month ago. I used it to learn the camera, learn more about photography and then upgraded the lens when I decided I wanted to get a little more serious with the photography. 
This is the Sony ZV-1F digital camera. It is compact (good for travel) and has a wide angle lens and wind-blocker on the mic making it a great option for vlogging.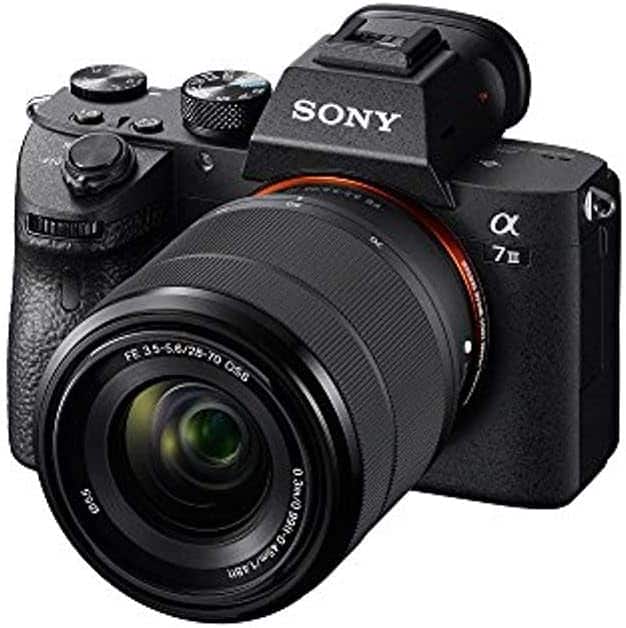 This is the camera I shoot with. Sony's are great, crisp cameras, but they also tend to be more expensive. Right now, this frame and stock lens is 23% off.
Travel Clothing That can be used regularly
Obviously people have their own clothing style and preferences. So, I'm not going to go full fashion-fluencer on you, but these are items that I have been able to use on several trips and have been functional, yet not hideous 🙂
This light rain jacket has been the most versatile one I've owned. It is sometimes hard to find a rain jacket that doesn't look like a 90's windbreak but that also does its job. This one fit in with my spring outfits in Greece as well as my fall outfits in Amsterdam! Also, affordable!
I've also had a hard time finding waterproof boots that are lightweight and not hideous. For a traveler, lightweight boots are SO helpful. I wore the ones linked below walking through Amsterdam with no blisters. Not a lot of arch support, but a relatively comfortable shoe for a rain boot!
A comfortable, neutral jogger is the perfect travel day outfit. I've tried sweatpants before and, although I loved the ones I used to use, they were bulky to pack on non-travel days and were sometimes TOO warm. Joggers can also be dressed up or down, so you can land in a new destination and go explore a new city without having to change or look like a hobo. 
The newest addition to my travel must-have list are compression socks. On my last trip I hated trying to squeeze my swollen feet into my shoes, so I invested in compression socks for my most recent trip. They really seemed to make a difference! 
Comfort is key. I tried to go the "cute platform" route and regretted it. My most comfortable, yet not sporty-looking, sneakers have been New Balances and a NOT platform Nike. I know big brands like Brooks and OnClouds are comfortable. But if you want to have a comfortable shoe that doesn't look like you are about to hit the gym, the two below are comfortable and go with nearly every outfit I've worn while traveling.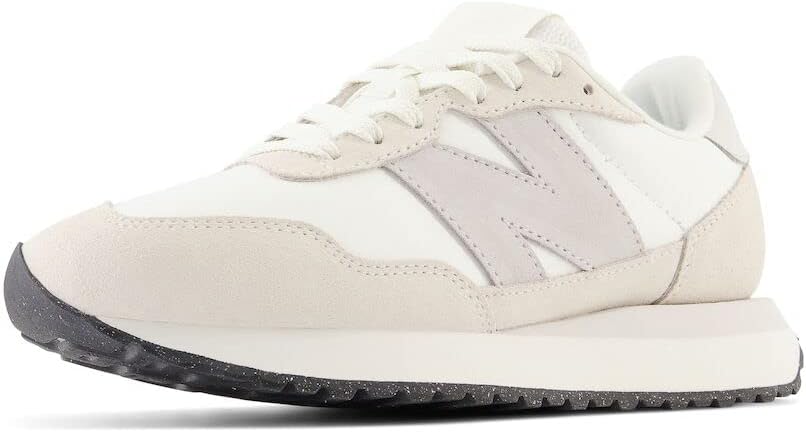 These are the closet thing I can now find to the shoes that have been reliable. Mine are solid leather and easier to clean, but I swear they don't make them anymore. I can't find them anywhere.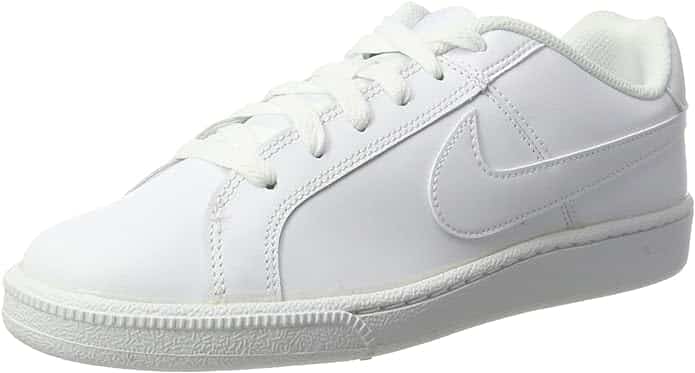 These were reliable on a 3.5 week Europe trip and multiple other trips. Leather does make ti easier to clean, but overall, I thn the New Balance are a little more comfortable than these.
Christmas List for the Traveler, Subscription Style!
Travel subscriptions can be the gift that keep giving for a traveler! Whether they save your traveler money or make traveling easier for them, here are a few well-rated subscriptions for the traveler!
Any frequent traveler will thank you big if you pay for them to get TSA pre-check! The cost is about $80 and lasts for 5 years. To schedule an appointment, you have to have quite a bit of information about your traveler (height, weight, previous names, etc), so you may not be able apply FOR them, but you can definitely supply the funds. 
For more information on TSA Pre-Check, click here!
"Going" (used to be Scott's Cheap Flights) offers subscriptions to be alerted when "mistake fare" happen. They offer a "premium" membership for $50/year that shares Economy finds and an "elite" membership that offers business and first class alerts. 
 I currently have the free version, but am considering that upgrade!
Subscription to Priorty Pass
Any traveler who would like to spend their long layovers in a lounge with some refreshments and peace and quiet, the Priority Pass could be the perfect subscription. They offer three different subscription levels, with differences in prices to enter the lounge and how many free entrances are available. 
Travel Experiences to Gift!
This one is my favorite categories! The items above will definitely add to the travel experience, but if you are really looking for a practical or fun "traveler" gift, these are some great options!
VRBO Weekend Getaway or AirBNB Gift Card
A weekend getaway is always good for the soul. Jump on VRBO and book a surprise get away for your traveler!
Or, if you aren't sure where your traveler would like to go, snag a gift card and let your traveler decide where they would like to get away to! 
Along the same lines, Booking.com (which I like due to its diversity in properties to book) has gift cards, but they can only be bought online. Hotels.com offers gift cards to purchase on Amazon!
"Get Your Guide" Activity!
A GREAT GIFT for any traveler. Get Your Guide has LOADS of activities to choose from in domestic and international cities.
If you know your traveler is headed somewhere soon and know what kind of activities they like, book them an activity to do here!
Or, if you don't want to book the wrong thing, simply grab a gift card and let them book their own excursions. Either way, a Get Your Guide gift is a great option!
Flights aren't cheap, but they're necessary. A flight gift card can help decrease the cost for your traveler! Southwest Airlines offers gift cards on Amazon, but Delta, United and American Airlines have to be purchased on their respective websites. 
Obviously, this isn't for every traveler, but if your traveler also likes photography, this can be a unique and fun gift idea! The classes can be booked through a local college or art institute or there are several options online: Travel Photography Course, Master Class and Skill Share are a few options for online photography courses.
A Christmas List for the Traveler REcap!
This is a rather long list, yet not even a fully comprehensive list of gifts for your traveler! As you shop for them (whether for Christmas, birthday, whatever) know that anything that makes their travels easier, cheaper or more fun will always go over well! 
If you are a traveler and have received a gift that you've loved (as a traveler), please drop it in the comments below! I'm always looking for new gift ideas 🙌🏼
Click here to browse all articles on the blog!