slovenia-"the sunny side of the Alps"
Explore Slovenia! Slovenia is a central European country that is made up of mostly mountains and forests. It is an outdoorsmans dream destination. A portion of the country borders the Adriatic sea and inland is full of jutted mountains, gorges and a perfect concoction of hiking trails and lakes.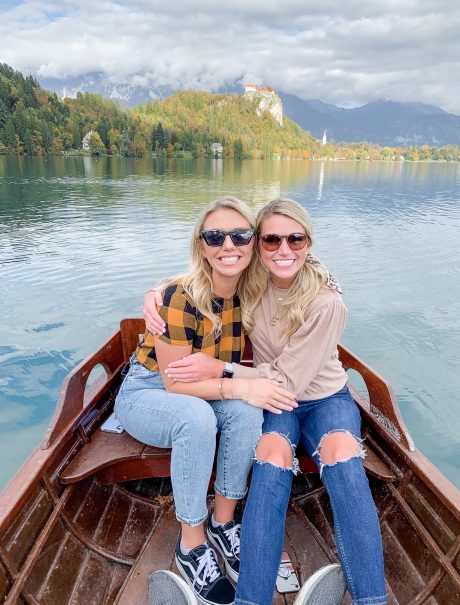 Weather: Slovenia experiences the four seasons, your packing will vary depending on the time of year you visit. Lake Bled is a great summer destination for lake activities. It is also a great place to ski in the winter. We went in the autumn, and you honestly can't beat the weather and colorful leaves as they change!
Currency: Euros, but feel free to use credit cards!
Accommodations: We stayed in east Bled where there were restaurants closer to us. The north side of Lake Bled is also a good option if you plan to venture into Triglav National Park.
Transportation: Easiest to explore Slovenia is by car! Buses will get you to Lake Bled and to the main locations such as Triglav National Park and Vintgar Gorge, but you will be limited on what you can see by taking the bus
One of the prettiest viewpoints I have climbed to is at the top of the Mala Osojnica hiking trail on the west side of Lake Bled. It is a rather steep climb, but is short and worth the views! 
Work on Monday Travels is supported by readers and, at no cost to you, may earn commission when you book or purchase using our links. Full disclosure found here.